An injection of startup funding is set to fast-track one Aussie business's long-term plans to crack the global market in underwater drone technology.
Victorian-based ROVing Intelligence has become one of the first startups benefiting from the Regional Angel Investor Network (RAIN) following a recent pitch event in Geelong.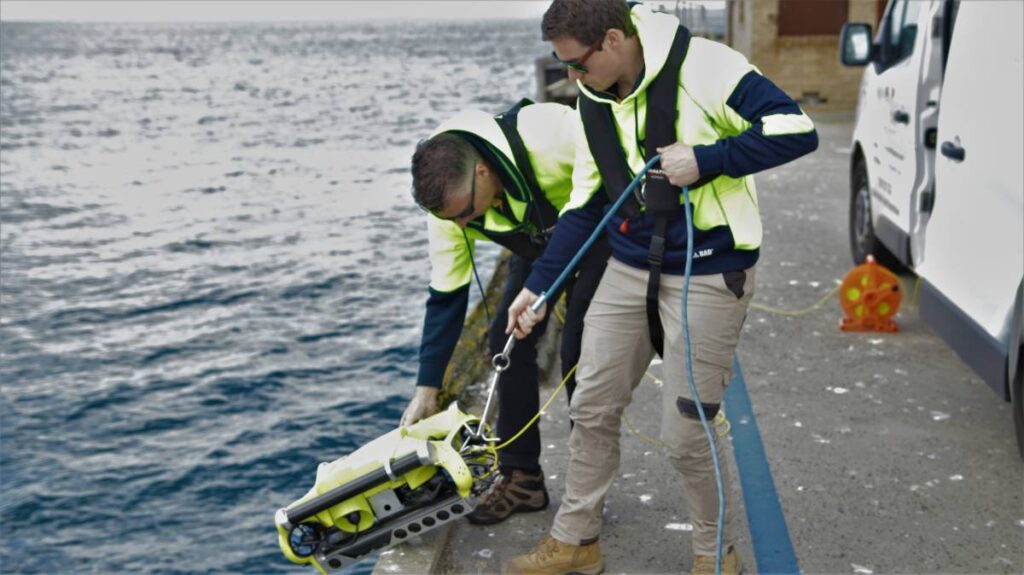 ROVing Intelligence business adviser Mark Cooper said an investment of more than $150,000 by Angel investors is setting the pace to allow the business to push forward with plans more than two years in the making.
"(The injection) means we can scale faster towards being able to develop teams in every state across Australia within the next 18 months, as well as allowing us to stay ahead of the technology," Mr Cooper said.
ROVing Intelligence uses a remotely-operated vehicle to provide councils, ports and marinas with accurate assessments and data on underwater assets, such as rock walls or bridge pylons, far beyond what it would receive by traditional divers visual assessments.
The drone can perform, but are not limited to condition assessments, gaining geospatial data, 3D modelling and taking water samples to determine salinity or pollutant levels.
Previous to securing the investment, like any startup, ROVing Intelligence relied on funds from their own coffers. However, with the drone prototype well-tuned and tested, Mr Cooper said the business was aware in order to scale, they needed to look elsewhere. Regional Angels made the perfect fit.
"The experience has been very positive and pointed; we are working with investors who are encouraging and very professional," Mr Cooper said. "We are able to lean into them when we need help, and they are very mature in their investment and support approach."
ROVing Intelligence is just one startup capturing the eyes of members of RAIN as it expands into regional Australia.
More pitch events are scheduled to take place across Victoria in the coming months, including later this month in Ballarat, giving entrepreneurs a similar chance in gain valuable investment with finance, mentoring and networking.
Startups can be any form of businesses including agricultural solutions, early-stage science, net-zero initiatives to advanced manufacturing, sport, food and entertainment. Regional Angels founder Sam Almaliki is encouraging startups and investors to reach out, as well as local councils.
As a part of offering to host a pitch event, councils can benefit from a support program established by RAIN offering local business people and startup founders a chance to sit in on a 'Angel Investing 101' workshop aimed at supporting them understand what opportunities are available to be to part of and access the Angel investment ecosystem.

Support regional businesses
The next Regional Angel pitch event will be held in Ballarat on Monday, April 24. Find out more or register your interest via the sites below:
Are you a startup? Apply to pitch at our next event.
Want to invest? Apply to join Regional Angels.
Media Contact | Anna Lewis | [email protected]