In a major leap towards advancing regional prosperity, the Regional Angel Investor Network has joined the Regional Activators Alliance (RAA), a strategic collaboration through the esteemed Regional Australia Institute (RAI).
This alliance not only paints a promising picture of regional empowerment but also signifies the potential of collective action. Sam Almaliki, Founder and Facilitator of RAIN, articulates the significance of this partnership, stating, 'Our alliance resonates with our shared commitment to shape a future where regional Australia thrives. Together, we are lighting the way for positive change.'
With an unwavering resolve to drive transformative progress, RAIN's inclusion within the Regional Activators Alliance signifies a resounding endorsement of its dedication to regional prosperity. This collaboration sparks a dynamic fusion of ideas, talents, and resources that will be harnessed to stimulate informed dialogues, innovative solutions, and an extensive network of advocates working towards a resurgent regional landscape.
The cornerstone of the Regional Activators Alliance rests upon a profound dedication to five pivotal pillars: Jobs and Skills, Liveability, Population, Productivity and Innovation, and Sustainability and Resilience. These pillars are not just abstract concepts but tangible pathways towards a robust regional future.
'Embodying the Regional Australia Institute's vision for 2023, the Regional Activators Alliance aligns its focus with these key pillars that drive the essence of regional success,' explains Sam Almaliki. 'Through this alliance, we unite our collective strengths to elevate each of these pillars, heralding a new era of regional triumph.'
Established in 2011, the Regional Australia Institute has become the pioneering force in championing resilient regional economies and enhancing the quality of life in rural and regional communities. Operating as an independent, non-partisan think tank, RAI conducts rigorous research to stimulate and invigorate rural regions.
Through the synergy of networking and events, influence and access, research and education, communication and connection, RAIN's participation will significantly contribute to driving positive transformations across communities, regions, and businesses in regional Australia.
'This partnership exemplifies our commitment to collaborative regional development,' said Liz Richie, CEO of RAI. 'By joining forces with the Regional Angel Investor Network, we're tapping into a wealth of expertise and resources that will drive meaningful change in our regional communities. We are excited to work together towards a brighter future for all.'
For further information about the Regional Activators Alliance and the initiatives of the Regional Australia Institute, please visit their website.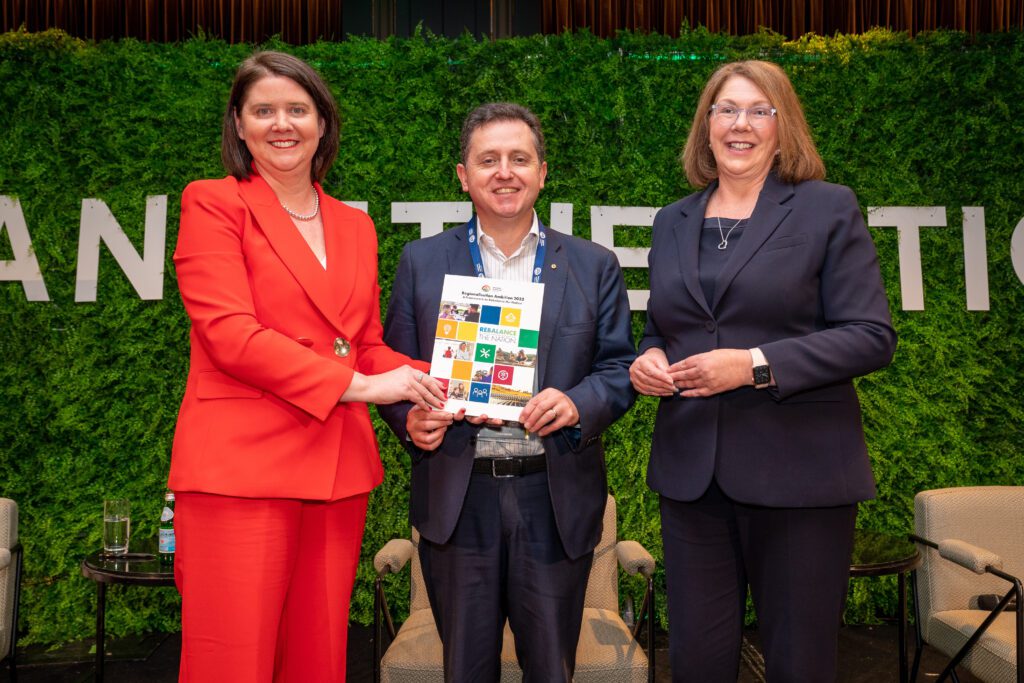 About RAIN
The Regional Angel Investor Network (RAIN) is focused on building and supporting the growth of an effective angel and early stage funding ecosystem across regional areas of Australia. By connecting regional startups with angel investors, Regional Angels aims to create a thriving network that supports the next generation of startups.
About the Regional Australia Institute
The Regional Australia Institute (RAI) stands as the pioneering independent think tank, devoted to fortifying robust regional economies and elevating the quality of life in rural and regional communities. With research partnerships, regional projects, events, and philanthropic support, RAI bridges the gap between urban and rural Australia, paving the path to a stronger nation.
Media Contact | Will Richards | [email protected]