The Regional Angel Investor Network (RAIN) is thrilled to announce a dynamic partnership with Times News Group, a distinguished local media organisation known for its unwavering commitment to delivering regional news that captures the heartbeat of communities across the Bellarine, Surf Coast, Geelong, Ballarat-Golden Plains and Bendigo. This strategic collaboration seeks to fortify the bridge between local entrepreneurship and impactful news coverage, fostering innovation and growth within our regions.
As a pioneering force in the realm of angel investment, RAIN has consistently demonstrated its dedication to nurturing promising startups, driving economic advancement, and facilitating connections that spark transformative change. With the launch of this collaborative effort alongside Times News Group, RAIN is taking a monumental stride towards amplifying these pursuits and celebrating the immense potential that lies within our vibrant local ecosystems.
"At RAIN, our vision has always been to cultivate a thriving network of investors and entrepreneurs who share the common goal of propelling our regions towards prosperity. This partnership with Times News Group aligns perfectly with our mission, as it enables us to bring inspiring stories of innovation, resilience, and success to the forefront," shared Sam Almaliki, Founder and Facilitator at the Regional Angel Investor Network.
"Through this collaboration, we aim to uplift local businesses, shed light on their remarkable journeys, and inspire others to embark on their entrepreneurial quests," he added.
Times News Group, with its resounding tagline, "What's good about where we live," has become an emblem of trustworthy reporting that resonates with the hearts of residents across various regions. The alliance between RAIN and Times News Group is rooted in the shared belief that community-driven progress thrives when supported by insightful news coverage that highlights the accomplishments, endeavours, and boundless potential within each locality.
"We are elated to join forces with the Regional Angel Investor Network to champion the stories of growth and ingenuity that define our regions. Our dedication is to promote the positive aspects of where we live, and this partnership reflects that commitment in a profound manner," expressed Warick Brown, Managing Director at Times News Group. "We look forward to shedding light on the remarkable individuals, startups, and ventures that are reshaping our communities and contributing to a brighter future."
This exciting collaboration between RAIN and Times News Group is poised to invigorate local economies, inspire emerging entrepreneurs, and serve as a catalyst for impactful change within the regions. As we embark on this transformative journey, both organisations are dedicated to fostering an environment where innovation and local support intersect, enriching lives and propelling communities forward.
For more information about the Regional Angel Investor Network, please visit regionalangels.com.au. To explore the exceptional regional news coverage provided by Times News Group, visit timesnewsgroup.com.au.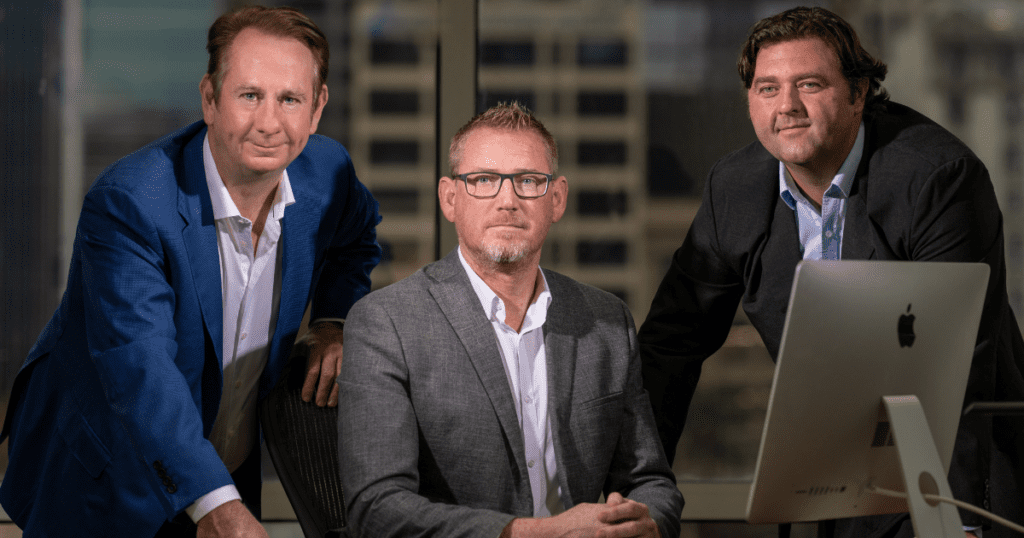 About RAIN
The Regional Angel Investor Network (RAIN) is focused on building and supporting the growth of an effective angel and early stage funding ecosystem across regional areas of Australia. By connecting regional startups with angel investors, Regional Angels aims to create a thriving network that supports the next generation of startups.
About Times News Group
Times News Group is a revered media organisation dedicated to delivering news that reflects the vibrancy and uniqueness of local communities. With a commitment to showcasing the positive aspects of where we live, Times News Group captures the essence of each region through insightful reporting, highlighting stories of growth, resilience, and accomplishment.
Media Contact | Will Richards | [email protected]